Exciting News! We have partnered with Banc Home Loans
by Coldwell Banker DuFour Each home buyer has specific needs which we try to meet with a wide array of products, investment tools, mortgages and best of all ...
Why Millennials aren't Rushing to Buy Homes
by Coldwell Banker DuFour • Only 43.4 percent of college-educated millennials ages 24 to 35 own a home. Don't call them Millennials: Call ...
Featured Listing: 1580 East Avenue
by Coldwell Banker DuFour 1580 East Avenue - $289,000 Don't miss this beautiful 4bd/2ba property located on over a half an acre in ...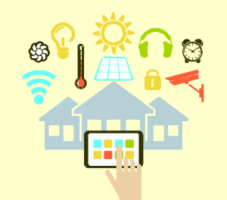 New Gadgets for Your Christmas Wish List
by Coldwell Banker DuFour As you think about gift-giving this Christmas season, don't forget to give your new home a gift of its own. Advancements in technology m...